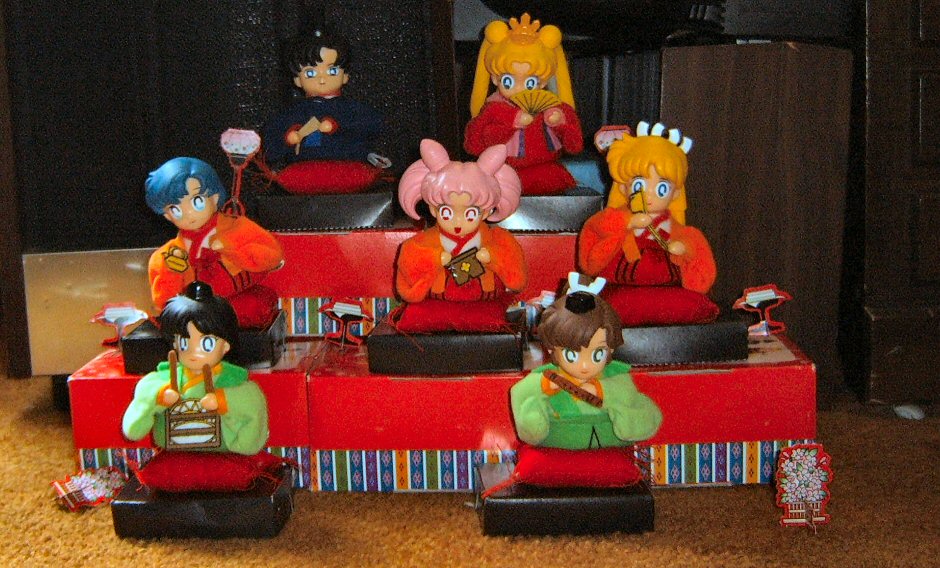 Hello Everyone!~
When I was little I loved playing with dolls, but who knew that there's a holiday dedicated to the kawaii plastic wonders!
March 3rd, 1997 was the day I was born, but I had no idea that my birthday is a Japanese holiday. Hina Matsuri, also known as Doll's Festival or Girl's Day is celebrated throughout Japan (not national) on my birthday, March 3rd.
The holiday dates back to the ancient Chinese purification rituals for getting rid of bad luck. Girls celebrate the holiday each year to wish their happiness and healthy growth. It is common for families with girls to have Hina dolls wearing ancient kimonos and to display them at home in beginning or mid feburary through March 3rd. In some religions, Hina dolls are hung from the ceiling.
Hina Matsuri Song
Akari o tsukemashou bonbori ni


明かりをつけましょう ぼんぼりに
Ohana o agemashou momo no hana


お花をあげましょう 桃の花
Go-nin bayashi no fue taiko


五人ばやしの 笛太鼓
Kyo wa tanoshii Hinamatsuri


今日は楽しいひな祭り
Let's light the lanterns
Let's set peach flowers
Five court musicians are playing flutes and drums
Today is a joyful Dolls' Festival

l