Spring is almost here, and Spring here in the U.S. is the beginning of Con season--Anime Con season that is! After attending and having a BLAST Anime Matsuri last year in Houston, this year I'm happy to say that I'll be attending again on April 4th and 5th as a Super Pass ticket holder! What am I looking forward to see and do at AM this year? Who will be attending?
Read on and be AH-mazed at what's to come this year, and why I dub Anime Matsuri one of the best cons here in the States!
Anime Matsuri's guest list this year is huge, covering some of the most well known names in J-fashion, animation, as well as the music scene! From VO actress Stephanie Sheh (sailor moon) to Lolita pro model Midori, AM won't fail to impress this year what so ever!
Here's some of whom I'm looking forward to seeing at AM
Nylon Pink
Chinatsu Taira-Chief Designer of Lolita brand Metamorphose
VO Actress Luci Christain
Midori Fukasawa KERA and Gothic Lolita Bible Model
J-Rock band DISACODE
Voice of Sailor Moon Stephanie Sheh (English Dubbed Version)
Last year's convention still remains as a fun and memorable time for me, but now looking forward I'm beginning to count down the days until AM. Here are my Anime Matsuri plans for this year!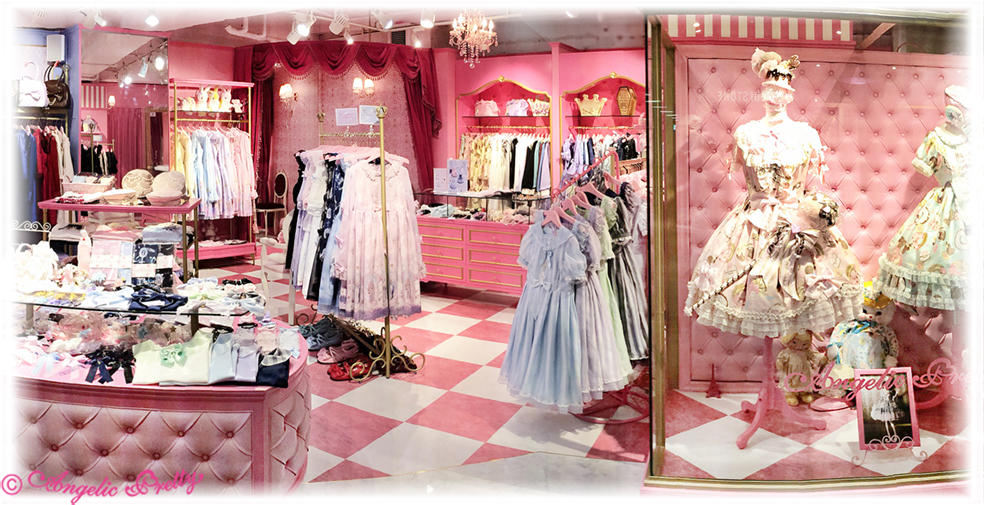 Shopping!
I love shopping, especially at AM's dealer's room! AM has a huge variety of vendors, especially when it comes to Lolita fashion. Last year I made my first lolita purchase from Putumayo, but as of this year I'd like to invest in some Angelic Pretty or Baby merchandise. Since the end of last year's convention, I've been putting away money for months for this, so I'm looking forward to it!
Attending my first Concert
Luckily last year I've gotten to meet Akira, and honestly she's super nice and very funny in person! AKIRA last year promised to bring her band with her this year, so as a Disacode and J-Rock fan, I'm very excited to see them live.
Meeting Stephanie Sheh
The first anime that I watched was Sailor Moon, so I was very excited when I heard that Stephanie was going to be on the guest list for this year. Will I be bringing my merchandise this year to get signed? YES XD
My Outfits for Saturday and Sunday
Since on April 3rd I'll have to miss the first day of the con, I only have two outfits for this year. Instead of cosplaying, I'll be wearing lolita on both days with Saturday being sweet and Sunday being School.
The first JSK I purchased second hand from one of my friends in my local Lolita Community (Houston Lolita Community; HLC). Super great deal, since I've been looking at it online for months before on My Lolita Dress, so it was awesome to actually try on a full Lolita coordinate for the first time, and it definitely felt awesome. For Saturday I'll be wearing my Chess Story Cinderella striped JSK in saxe blue.
Chess Story Cinderella JSK
Fortunately my friend was nice enough to include all the accessories that went with the JSK when I purchased it from her, so the only thing I need now is a short petty (since it's short on me), and another wig to complete this look.
My School lolita coordinate which is currently in route and will be here in a week, I purchased from My-Lolita-Dress. This is my first time purchasing from this shop, so once I receive my parcel I'll do a review.
This will be my second time attending AM, as well as an Anime Con in general, so I also plan to vlog about it (got a better cam this year, yay), as well as interview some of the con goers for all of you. So if you haven't yet, subscribe to me on
Youtube
as well as follow me on instagram @minakosakurai <3
I really enjoyed getting to meet some of you last year, as well as making new friends in which I still remain in contact with till this day, so I hope to see even more of you there this year!
This is Sakurai Minako, signing off, and as always
Stay beautiful and Stylish